Le Hot Club de Shefford est un groupe de musique à géométrie variable qui a pour but de jouer de la musique live qui soit parfaite pour danser le Swing et le Blues. Le Swing se danse sur de la musique de Jazz "traditionnel", du Swing, du Jazz Manouche ou du Jump Blues. La danse Blues peut se danser sur de la musique Blues Rock, Blues Jazz et sur du Swing lent. Le Blues peut également se danser sur de la musique Soul ou Funk.
La composition du Hot Club de Shefford (HCS) s'adapte en fonction des besoins. Sa communauté de musiciens cultive la connaissance d'un répertoire communs de classiques du jazz d'avant 1945. Géré par l'école de danse Canton Swing, le HCS est le "house band" de jams de jazz Canton Swing et est disponible pour jouer dans des événements en tout genre.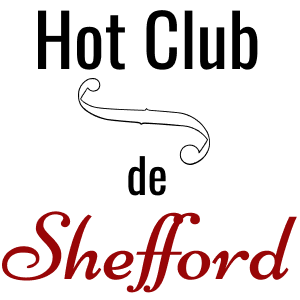 The Hot Club de Shefford is a band with a variable membership whose goal is to play live music that is perfect for Swing and Blues dancing. Swing can be danced to "traditional" jazz, Swing music, Gispy Jazz or Jump Blues. Blues dancing can be done on Rock Blues, Jazz Blues or slow Sing. Blues can also be danced to Soul or Funk music.
The composition of the band can change according to the needs. Its community of musicians cultivate a common repertoire of jazz classics of the pre-1945 era. Managed by the Canton Swing dance school, the HCS is the "house band" of the Canton Swing jazz jams and is available to play in any kinds of events.